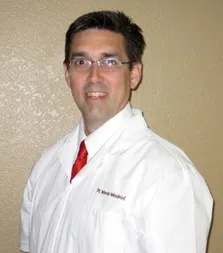 Dr. Warren Weisbrod has been a licensed Chiropractor since 1987 and has been freeing people from pain since 1990 in his clinic in Chandler/Gilbert Arizona. As a Chiropractor with experience, he is committed to promoting the health and well being of his patients.
Dr. Weisbrod is also a Certified Chiropractic Sports Physician and has worked extensively with athletes, from high school sports to professional athletes.

Dr. Weisbrod uses a "whole person approach" when taking care of his patients. By combining the very best hands-on-technique and state of the art physiotherapy procedures.

One of Dr. Weisbrod's methods of rehabilitation offered at his clinic is DNS (Dynamic Neuromuscular Stabilization). Dr. Weisbrod has been studying DNS under the world renowned, professor Pavel Kolar. Professor Kolar's revolutionary technique is based on the brains genetic information of developmental kinesiology.
Dr. Weisbrod has been following Professor Kolar for the past 14 years and in September of 2009, was certified in Prague as a DNS practitioner.
Dr. Weisbrod is able to help you to accelerate and/or maintain your journey to good health.

Education:
Attended Iowa State University as an Iowa State Scholar for his pre-chiropractic curriculum.
Graduated magna cum laude from Palmer College of Chiropractic in 1986.
Licensure:
License to practice Chiropractic, State of Arizona
License to practice Chiropractic, State of Wisconsin
Memberships & Associations:
International Chiropractic Association
Arizona Association of Chiropractic
Call us today at (480) 821-0101 to schedule an appointment!